Easter Sunday Luncheon ***FULLY BOOKED***
Sunday 16th Apr - 12.30pm
| £38.50 per person
***FULLY BOOKED***
Join us this Easter Sunday for a special four-course luncheon designed by our Head Chef Mike Lloyd in our Oak Room Restaurant.
A children's menu will be available and our annual Easter Egg Hunt will take place in our gardens throughout the afternoon.
£38.50 per person, Half price for under 12's
Telephone Marion Bampton on 01256 745533 for further information or to make a booking.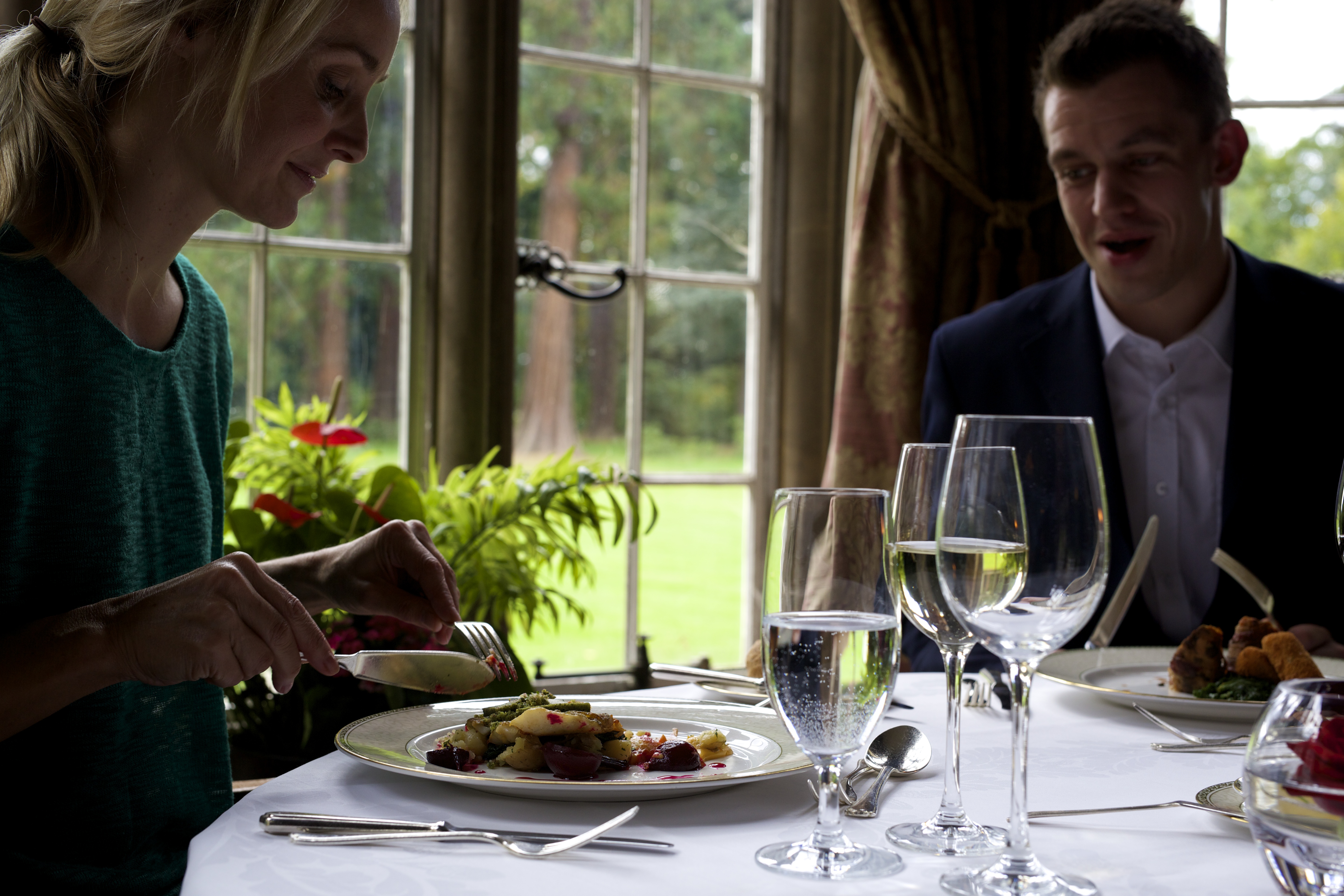 Menu
Seared loin of tuna, avocado mousse, radish, rock samphire
Pea and mint soup (v)
Smoked breast of duck, pancetta arancini
Pickled mushrooms, pan fried duck egg, asparagus (v)
Cured salmon, herb crumb, beetroot espuma
***
Pulled pork shoulder, toffee apple puree, cider shallots, tender stem broccoli
Roast Sirloin of Beef carved from the trolley
Rolled fillets of Sole, lime mash, baby fennel, olive butter sauce
Cannon of lamb, anchovy crushed potato, cauliflower cous cous,
Baby vegetable tart, crumbled Stilton, pea puree (v)
***
Prune bread and butter pudding, Bailey's ice cream
Fondant chocolate, peanut butter ice cream
Tiramisu
Passionfruit tart, Muscovado Chantilly
Cheese from the British Isles
***
Coffee and Petit fours