We are delighted to welcome back TOO DARN HOT for a fabulous evening celebrating the excitement of Hollywood - the films, the music and the stars!
In our baronial Tylney Suite, you will lose yourself in the glamour of silver screen with music and songs from some of the greatest movies of all time. From iconic film themes such as James Bond, The Pink Panther, Star Wars, Indiana Jones, Mission Impossible and The Godfather to classic movie songs such as My Heart Will Go On (Titanic), Up Where We Belong (Officer and a Gentlemen), Time of my Life (Dirty Dancing), Unchained Melody (Ghost), Pretty Woman (Pretty Woman) to recent Oscar winners such as Skyfall (Skyfall), Let it Go (Frozen) and City of Stars (La La Land). There will also be sensational songs from such famous musical films as The Blues Brothers, Chicago, Grease and Mamma Mia.
Guests will also enjoy an arrival drinks reception, wine and appetisers during the interval and a four-course theatre supper, to include wine following the performance.
Dress Code: Lounge suits
Price: £130.00 per person
Telephone Marion Bampton on 01256 745533 for further information or to make a booking.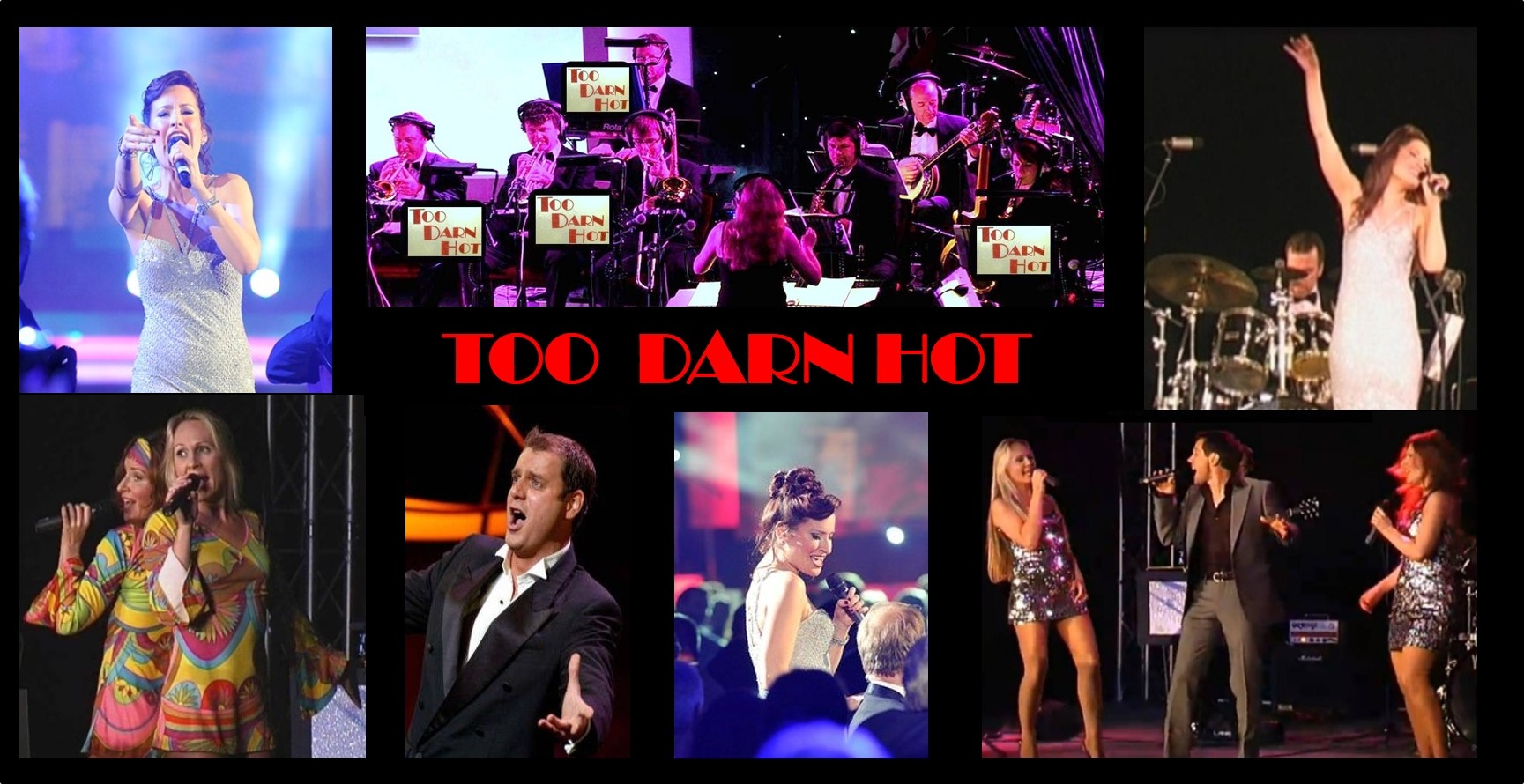 TOO DARN HOT features leading singers and musicians direct from London's West End who have performed in a huge variety of shows such as Phantom of the Opera, Les Miserables, Westside Story, A Chorus Line, Evita, Joseph, Grease, Singing in the Rain, Mamma Mia and Chicago and appear regularly on Friday Night is Music Night. They are led by West End pianist and Musical Director, Tansy Aked who has been involved with over 40 shows in the West-End, at the National Theatre, on national and European tours, and is currently playing regularly for Wicked.
TOO DARN HOT has performed to sell out audiences across the UK and abroad ranging from The Royal Festival Hall in London to open air concerts at Hever Castle, from private Palazzo's in Florence to Stadiums in Berlin, and thrill audiences wherever they go!